& more all in one place. Totally free to use!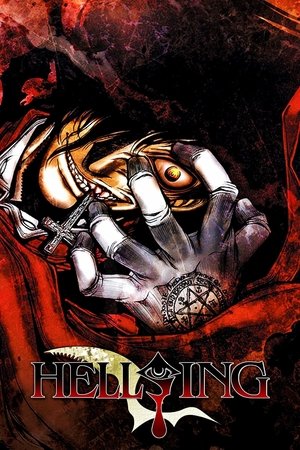 8.7 /10 By 280 Votes
overview : For over a century, the mysterious Hellsing Organization has been secretly protecting the British Empire from undead "freaks." When Sir Integra Hellsing succeeded as the head of the organization, she also inherited the ultimate weapon against these undead enemies, Alucard, a rogue vampire possessing mysterious and frightening powers. But now, Hellsing must deal with a more dangerous threat than vampires. Millennium. An organization of Nazi vampires of a long dead era. Will it be an all out war, or an all out blood bath?
First Air Date : Feb 10, 2006
Last Air Date : Dec 26, 2012
Runtime : 49m
Episodes : 10
Seasons : 1
Genre : Action & Adventure,Animation,Drama,
Companies : SATELIGHT, Graphinica, G.D.H., Geneon Entertainment, Madhouse
Countries : JP
Keywords : london, england, nazi, police, vampire, christianity, shapeshifting, supernatural, secret organization, gore, horror, profanity, vampire hunter, remake, religion, gunfight, zombie, based on manga, massacre, violence, military, extrasensory perception, dark fantasy, seinen, contemporary, anime, antihero