& more all in one place. Totally free to use!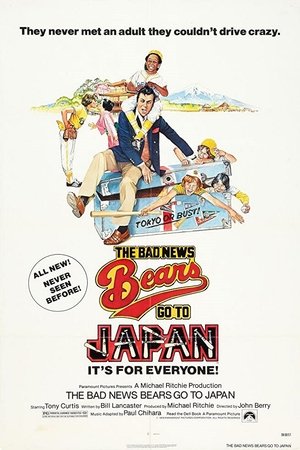 The Bad News Bears Go to Japan (1978)
5.1 /10 By 25 Votes
overview : In this third film version of the Bad News Bears series, Tony Curtis plays a small time promotor/hustler who takes the pint-sized baseball team to Japan for a match against the country's best little league baseball team which sparks off a series of adventures and mishaps the boys come into.
Release Date : Jun 30, 1978
Runtime : 1h 31m
Companies : Paramount, Michael Ritchie Productions, Toei Company
Countries : United States of America
Keywords : japan, baseball, sports, coach, little league, kids' sports team